Once upon a time Krystina Comer organized a show in Chicago that put art in storefronts along Division Street. I drove a thousand miles and back to install some tiny birds and a miniature drive-in movie theatre, showing a few animations: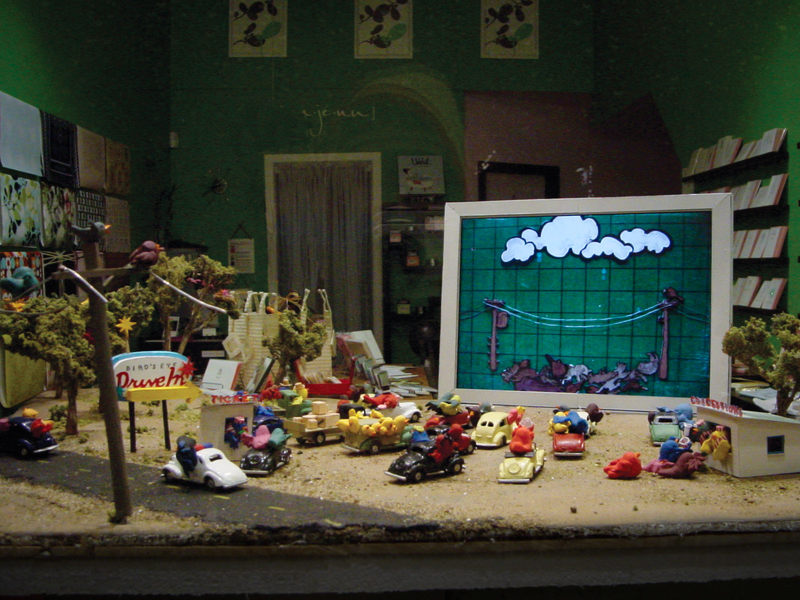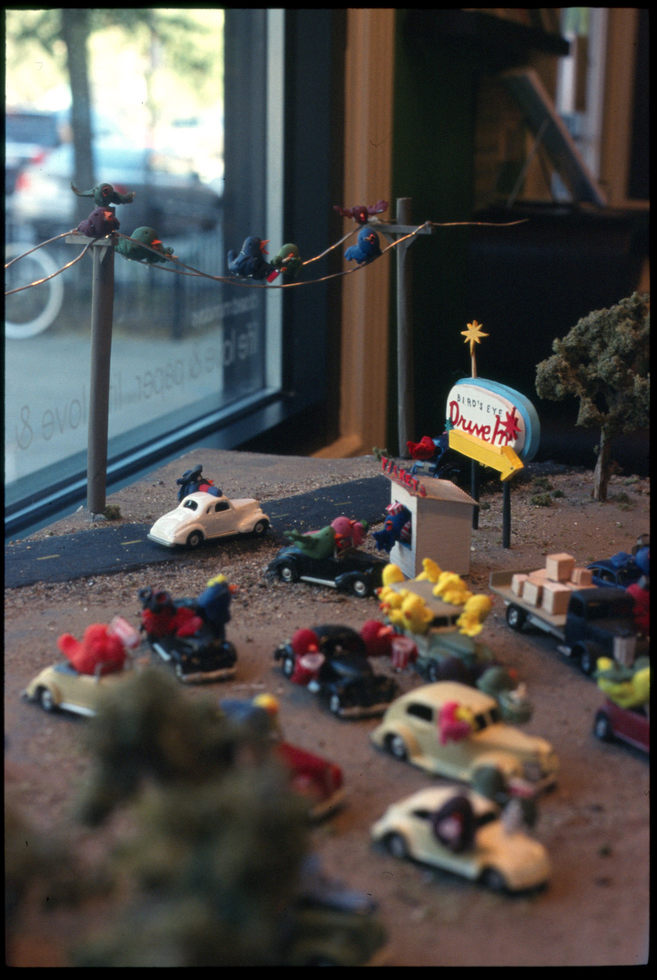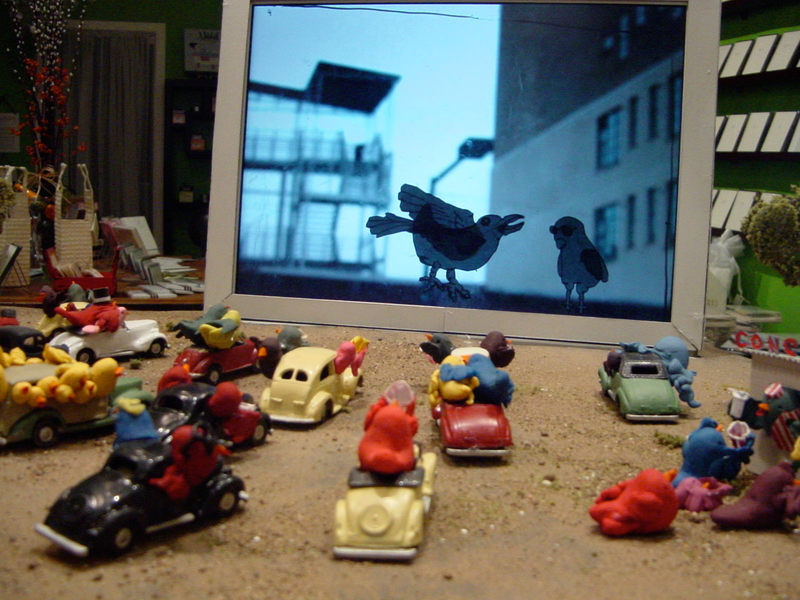 The piece was installed in a little stationary store called Anjénu. Thanks Anjénu!
(also thanks to Karin Patzke, pictured above, for grabbing & sharing a bunch of these photos)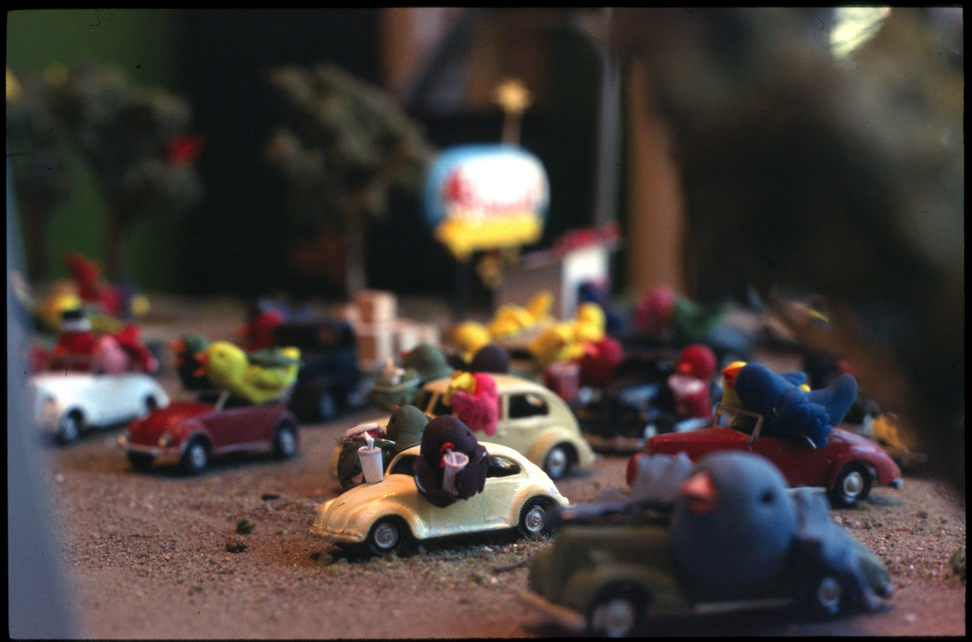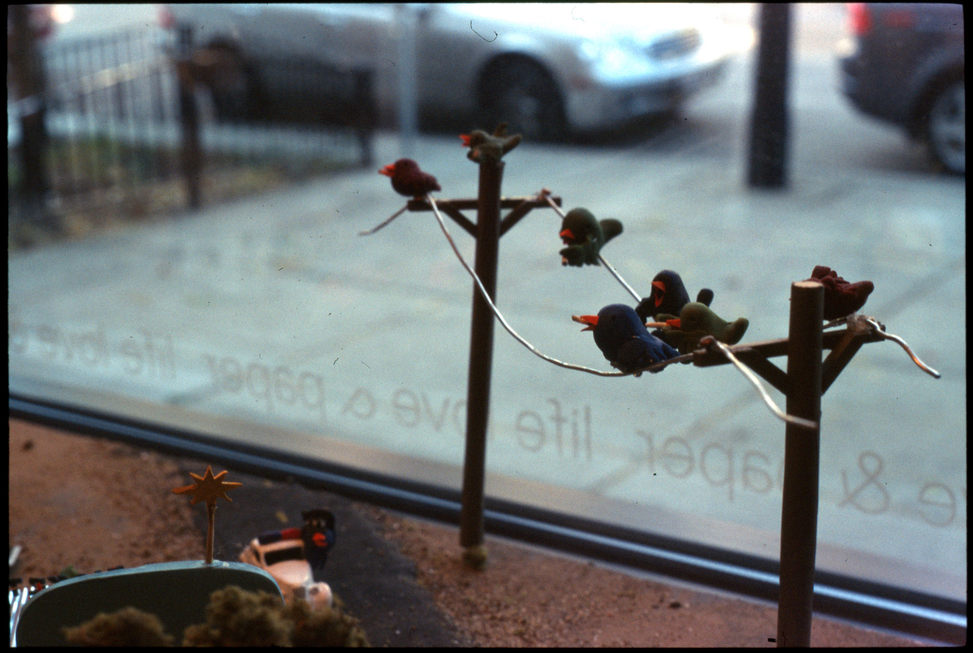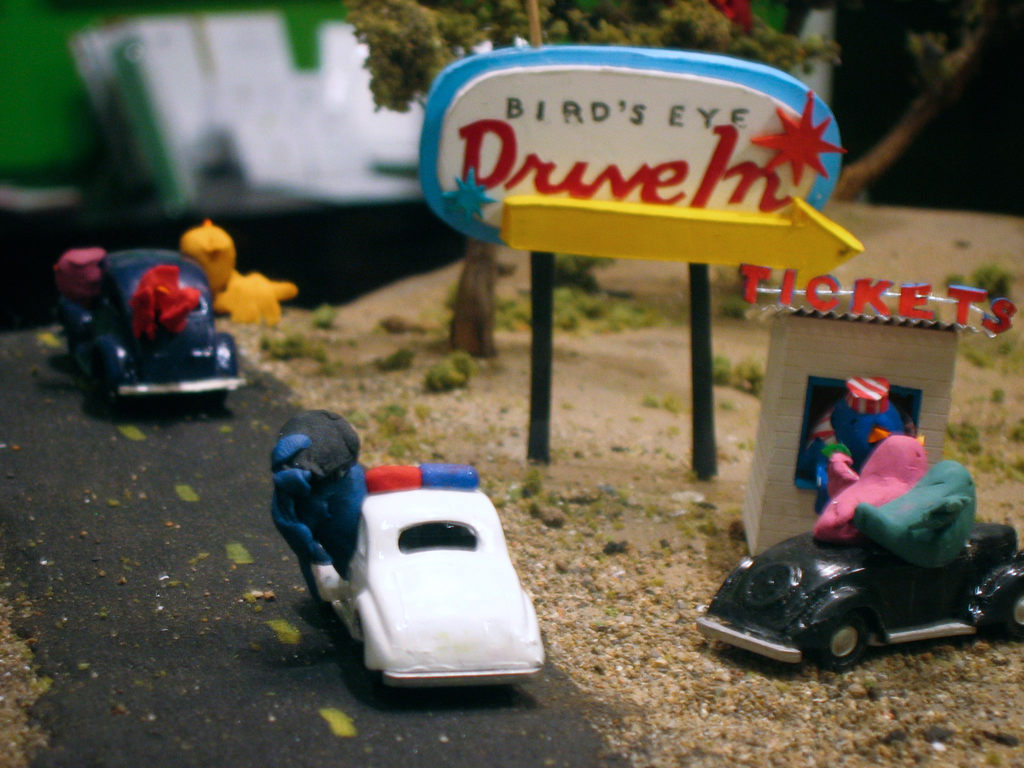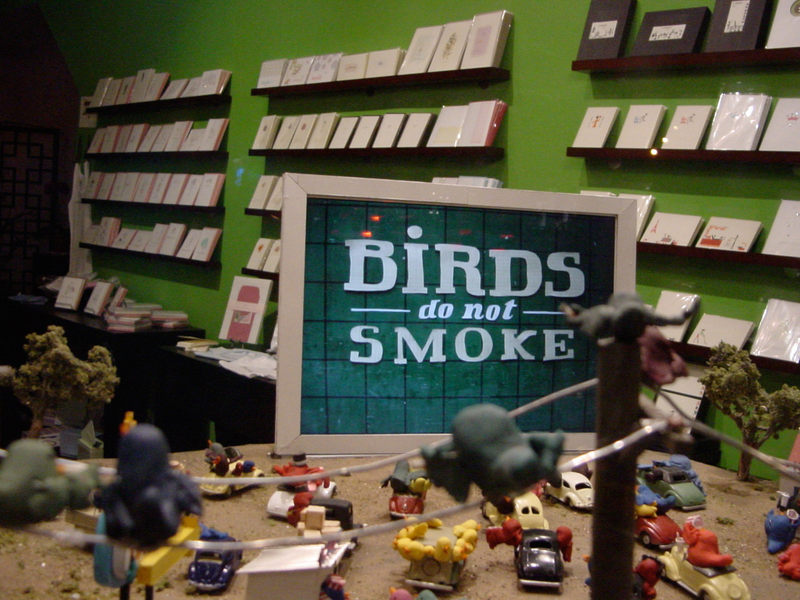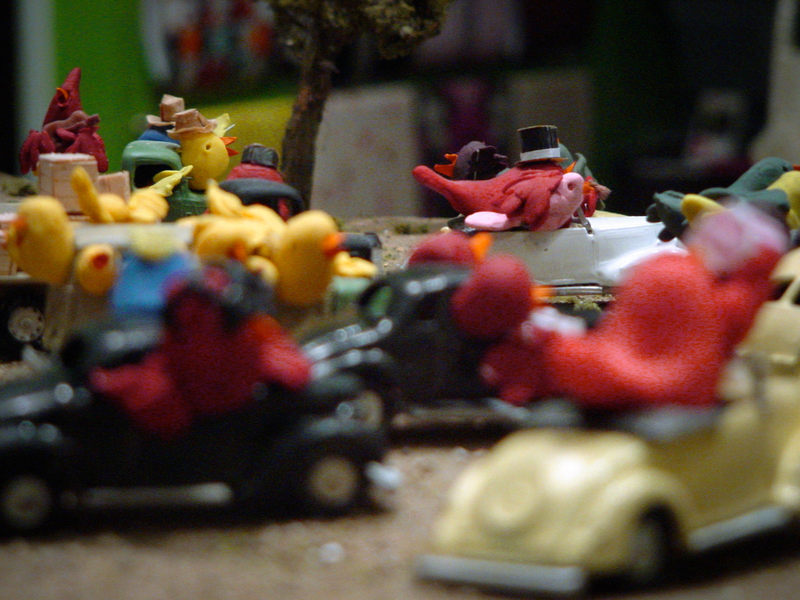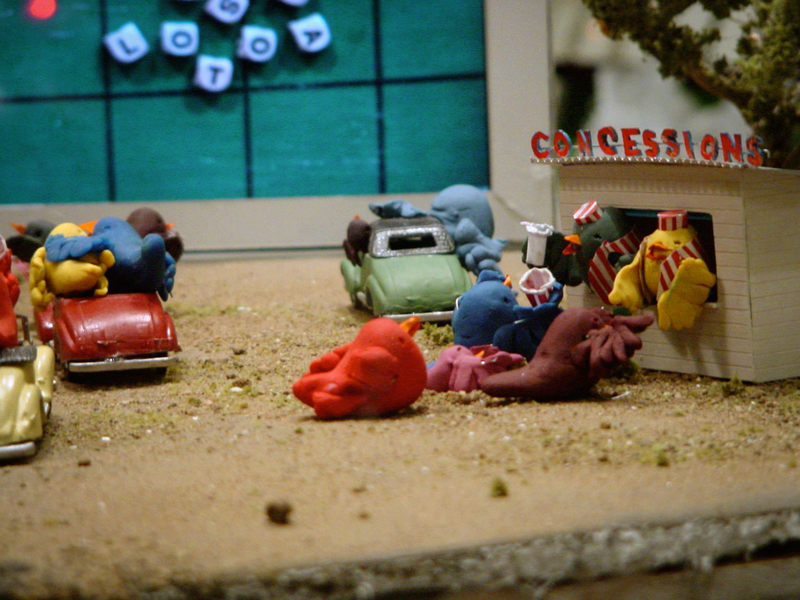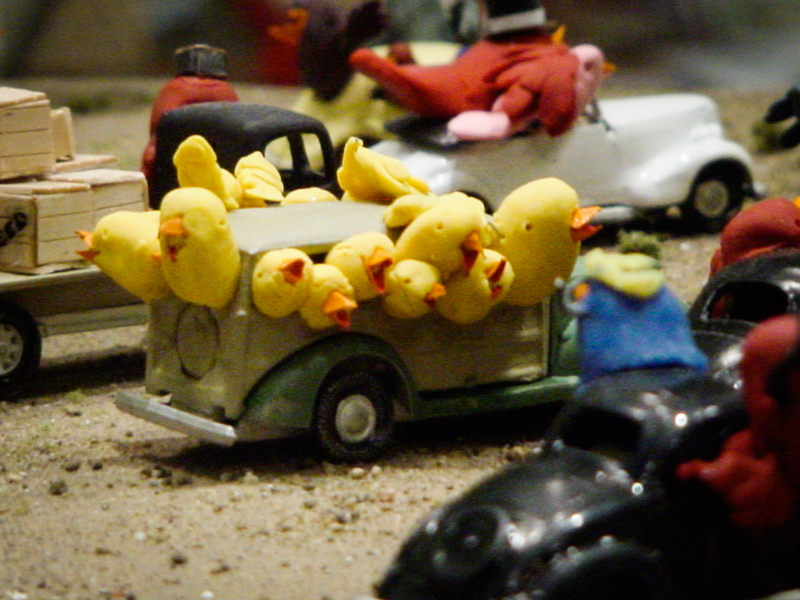 Oh and I gave away a comic alongside the piece.