I printed an edition of posters to sell at the 2008 Democratic National Convention.
Edition of 150 with 15 printer's proofs. 15 ¾" × 20 ¼".
Some photos of the process: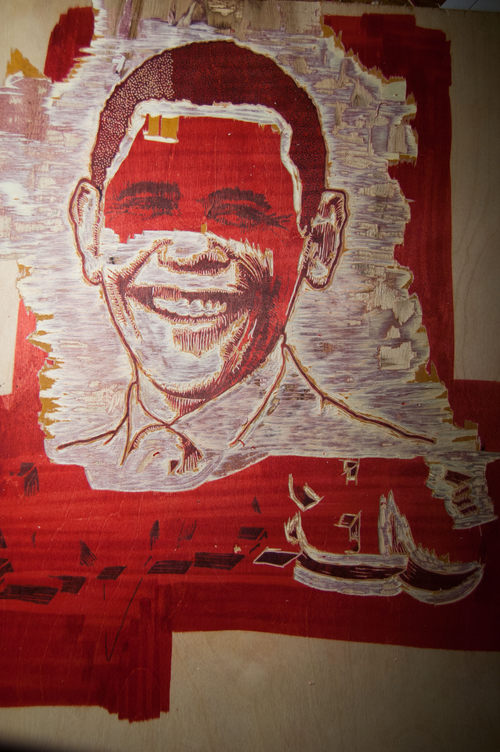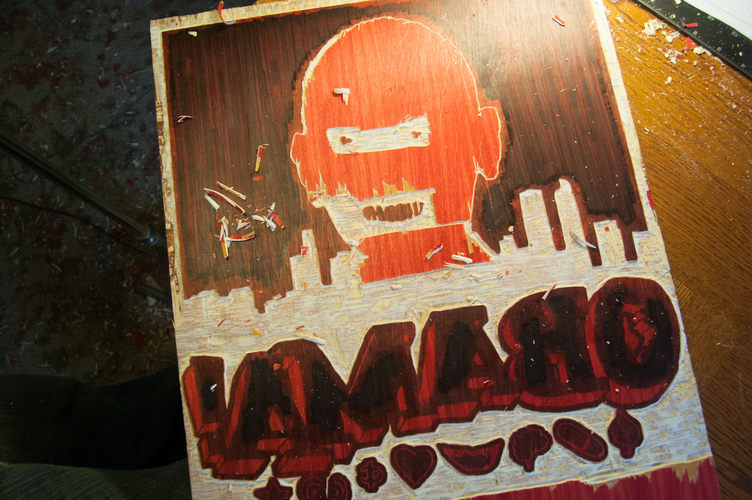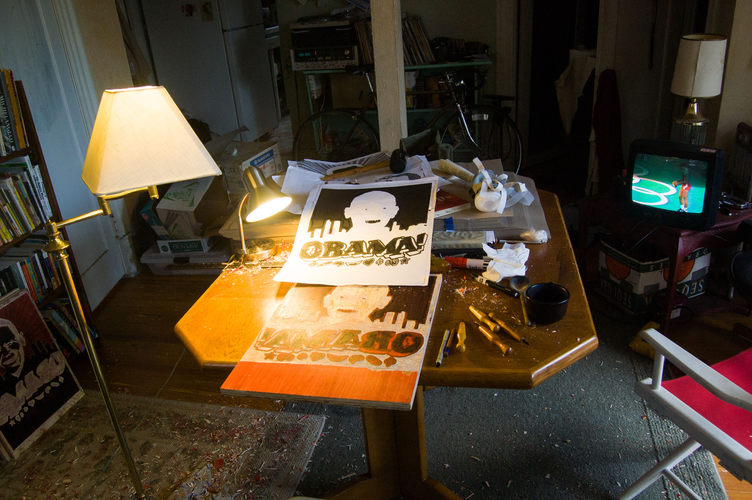 I undertook this project with high hopes of tapping into some sort of democratic grassroots commercial handmade heart of printmaking, producing something affordable and meaningful that I could sell to a lot of folks. But given my lack of a commercial license and the vast numbers of riot police marching up and down the 16th Street Mall, that proved more difficult than expected. I ended up selling the whole edition to this guy: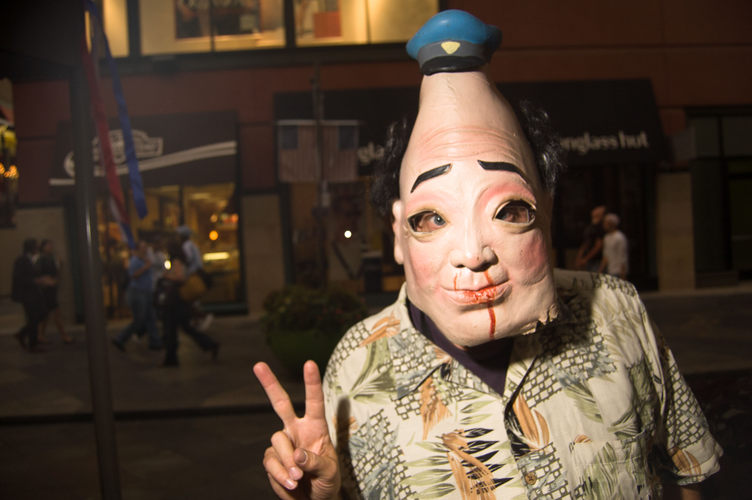 ...a political memorabilia collector in from Ohio. Here is a delightful video he made about his trip to Denver. Here is a video he made about the poster.