Elliott and Meridith asked me if I'd like to help them with their various wedding mailings. I said of course! The "Save the Date" turned out well.
Some process photos... the plates!
The inks!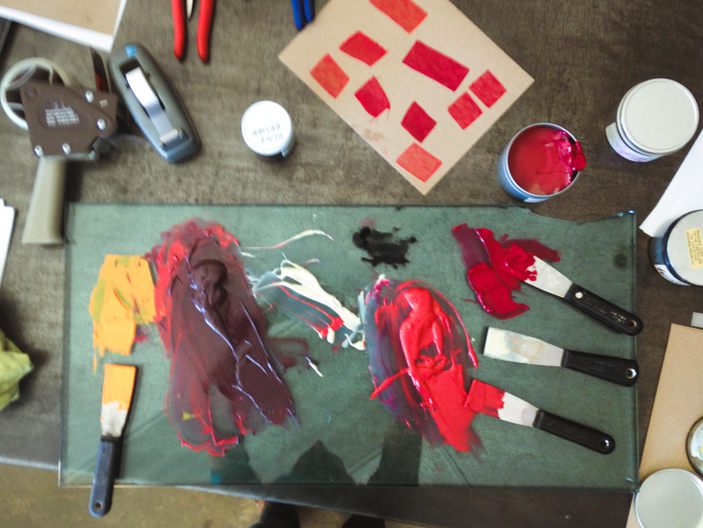 I used almost a whole can of this stuff:
Color matching to an iPad is a little tricky (and even trickier when—note the battery level—it's a race against the clock!)
The press!
The prints!
The website! elliottandmeridith.com
Next up, an invitation.