My friend Deb ran an awesome event back in April, the World Affairs Challenge. I contributed photos and a program.
I got it into my head to cover the (xeroxed) program with laser-cut chipboard, backed with a variety of colored papers.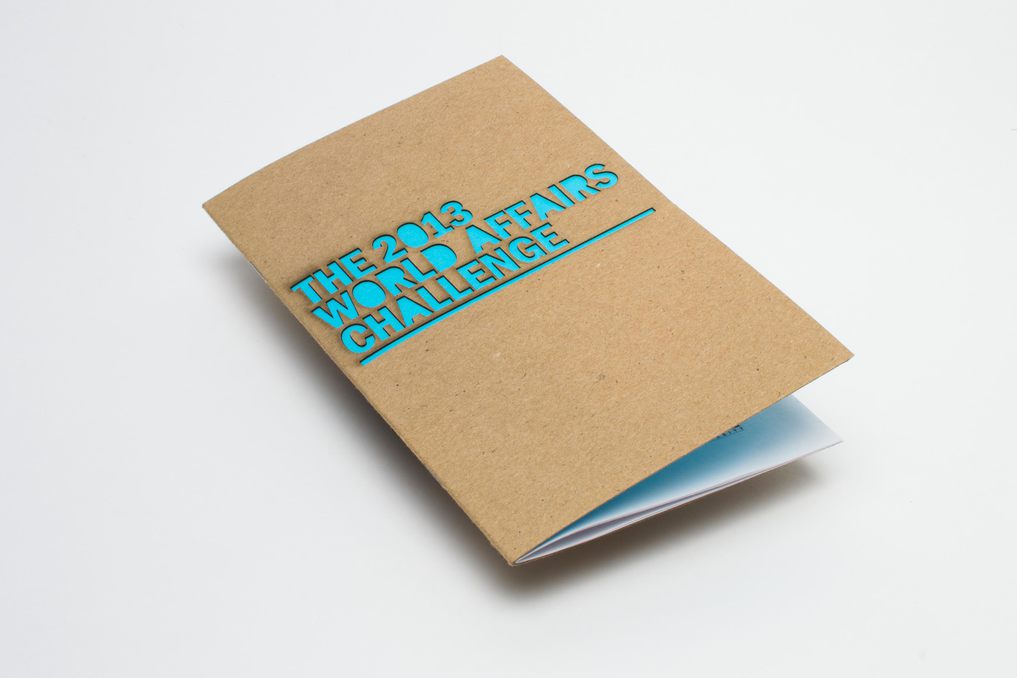 (It was only much later that I realized I'd stolen this variable-color branding idea from myself & this very website [hover the "e" up top, if you haven't])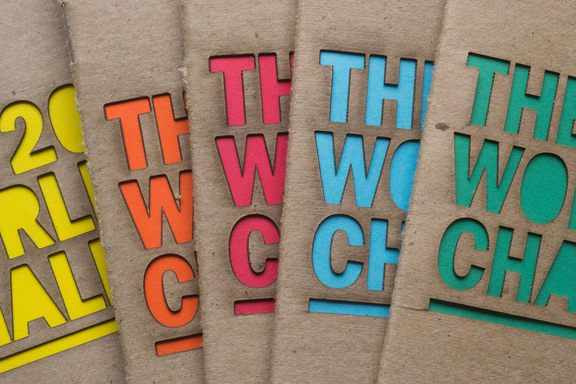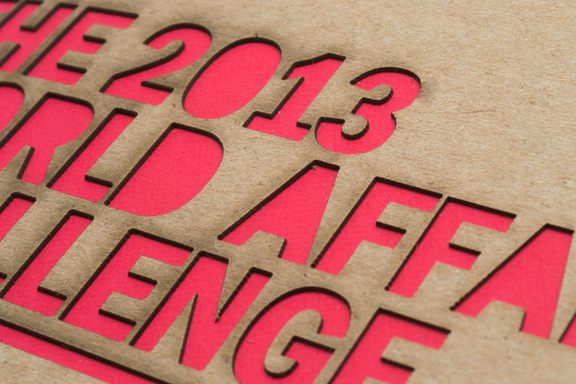 The guts: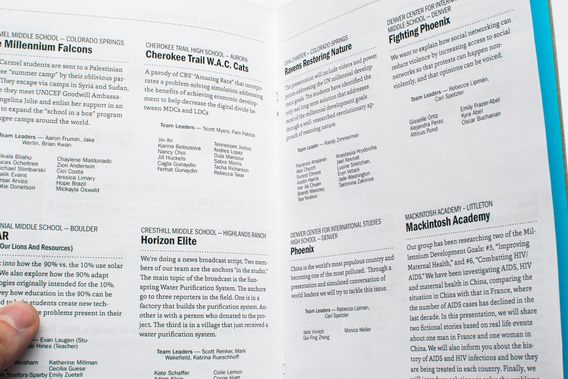 Photographing the event was a blast. I got to sneak around rooms full of thoughtful, eloquent, confident kids with a camera — at times I felt like I was seeing them grow up right in front of my eyes. Lots of laughs; parents crying (with pride).